Posted by DM Supply Source on Jun 21st 2018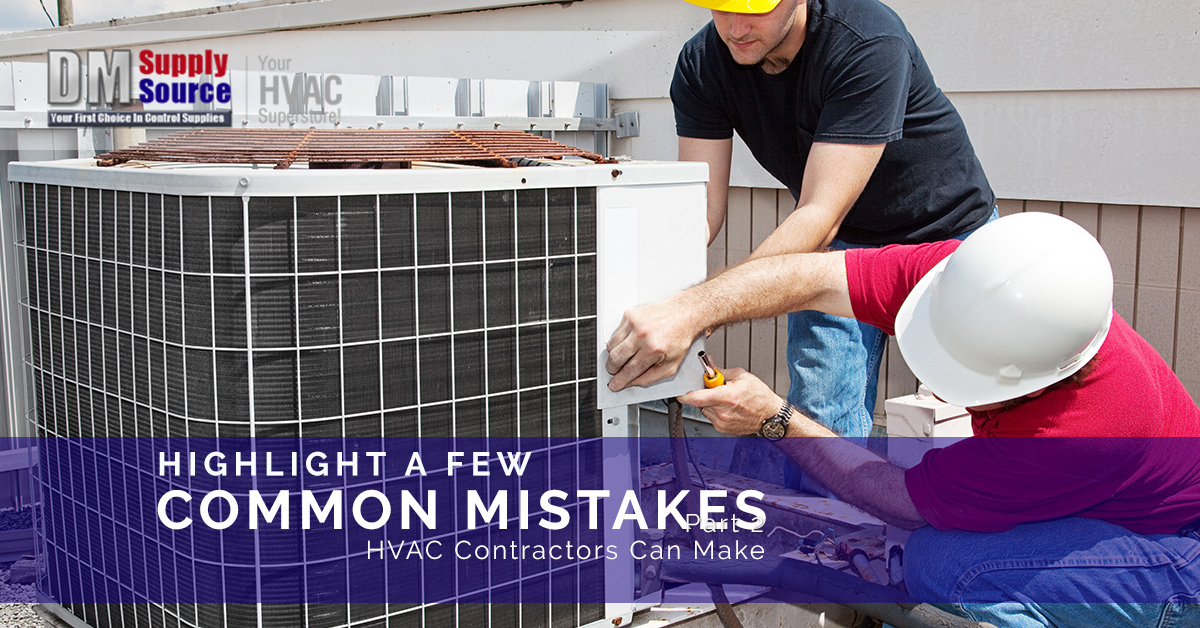 HVAC services are much like most in the modern industry — you get what you pay for. In many instances, the overall customer experience relies on the professionalism and integrity of the technician. Failing to provide the best service and most professional service can be detrimental in this competitive industry, making it essential for the pros to rely on excellent customer care and top-quality HVAC supplies for the best results. One smart way to make an impact is to work with a trusted HVAC supply house for trusted heating and cooling supplies backed by industry knowledge and hands-on training. DM Supply Source is proud to provide HVAC parts online to professionals all across the country, delivering the right products the first time to keep you supplied and prepared for anything your customers may face.
From the eager apprentice to the seasoned expert, every HVAC technician has their own ideas and methodologies for how to provide quality for their customers. Some habits may not be as helpful as others when it comes to delivering a superior customer experience. Today, we'll continue to discuss the most common mistakes heating and cooling experts make while providing service. When finished, browse our vast inventory of HVAC products and be sure to contact us for expert assistance!
Striving for the Cheapest Price
We understand that putting in competitive bids is important. For consumers, price is often the biggest determining factor in whether or not to invest in a product or services. While the home is a very valuable asset, many tenants try to find the lowest cost to keep their place comfortable. Being the lowest bidder will definitely get you more work, but keep in mind that shrinking your estimated costs will often result in reduced capabilities and ineffective results. HVAC companies that bid too low will be unable to afford the labor and parts costs, minimizing their ability to perform a quality job.
Getting by with the bare minimum is not a smart long-term choice, as ineffective solutions will quickly lead to unhappy customers and unfavorable reviews. We recommend striving for a price that is as affordable as is reasonable for your company. Improving processes and and purchasing from an HVAC wholesale provider can both prove helpful in saving you on costs, reducing the price for customers and subsequently filling your schedule!
Neglecting Safety Practices
Safety should always be a top priority, no matter where you are or what you are doing. Contractors that try to save time and money may cut corners in the safety department, skipping over routine checks that serve to ensure that no problems are building. Even maintenance services can prove dangerous if the proper precautions aren't taken.
One example that has been known to plague technicians is the danger surrounding poisonous gases from combustion appliances. If the furnace looks fine, most techs will clear the alarm and check it for faults. Leaving a home with carbon monoxide, thinking it is safe, is very dangerous, so be sure to catch up on all necessary and ongoing training to ensure your team is always safe!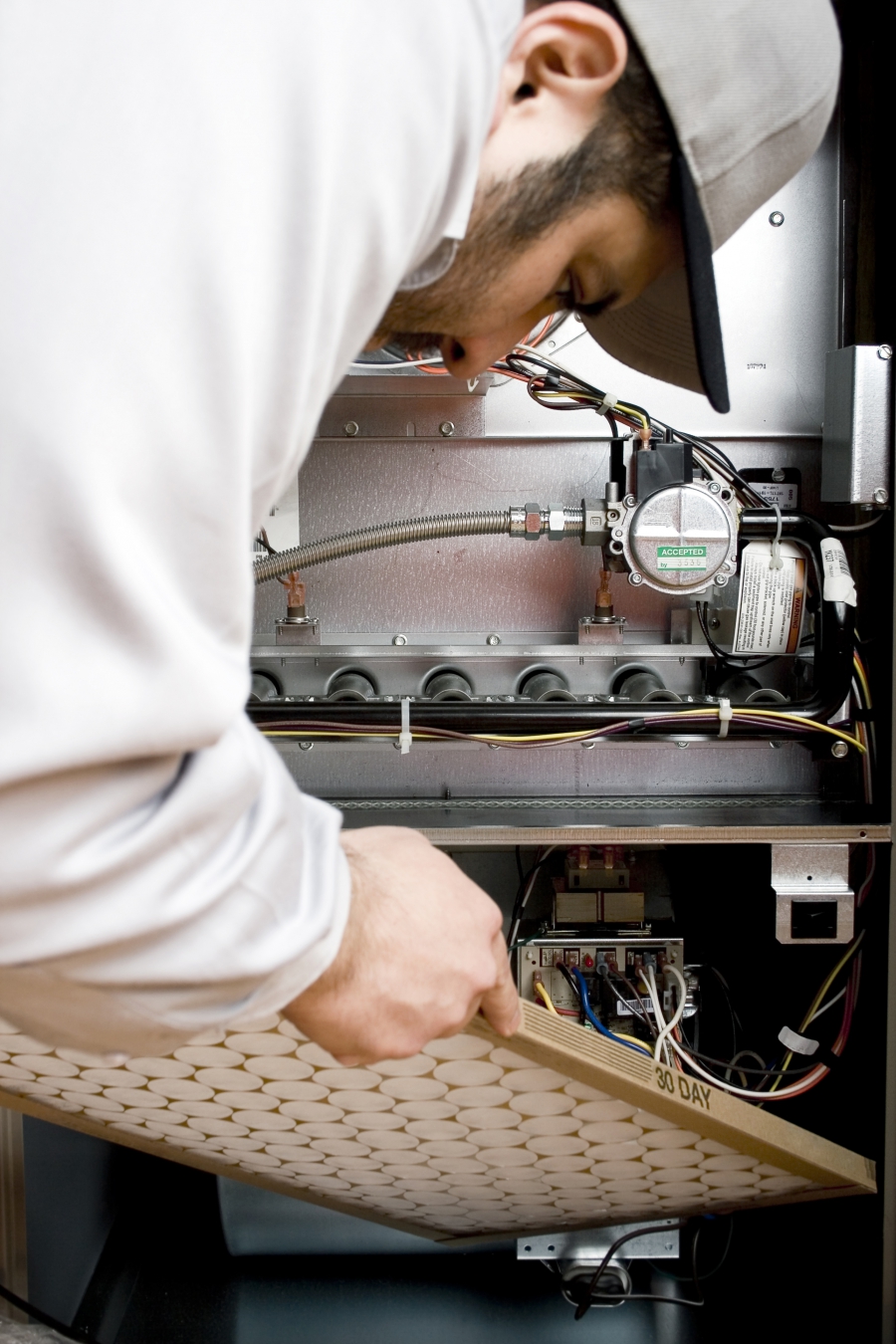 Relying on Experience Alone
While most of this post is made for individuals new to the industry, long-time experts can also make mistakes. Being in the industry a long time comes with a few benefits, to be sure. Long-time veterans simply know more about their work, delivering sound advice and effective solutions that are likely hold more value than those done by an unsure amateur.
Keep in mind that HVAC products are constantly evolving, requiring differing processes and procedures to provide the best results. Many long-time veterans will rely on their experience, which is ideal. Some, though, will depend on their experience too much and not take new advances into consideration. In many cases, this comes in the form of a guideline or rule of thumb. Calculations that worked a decade ago may not hold up now, as modern HVAC systems are more complex and efficient than ever. Newer components provide radically different results than materials of old, making it nearly impossible to rely on a set of guidelines! We recommend staying up to date and working within the community to ensure that every home is afford the best HVAC supplies and services.
Not Looking at the Big Picture
The home should be viewed as an integrated unit comprised of many systems that all work to keep the tenants safe and comfortable. One of the most common mistakes made in the industry is that many technicians simply won't look at the house as a whole. This residential ecosystem relies on clean, treated air to keep a family comfortable all year round. If one issue arises that affects this comfort, it's important to get the correct HVAC parts and repairs for long-term results. If issues are pervasive throughout the home, it can prove beneficial to step back and look at the big picture to ensure all possible problems have been checked for. Complex issues can arise, disrupting your monthly energy bills and sometimes even your health!
It's important for heating and cooling experts everywhere to focus on delivering the highest level of service possible. This is done with the best training, HVAC supplies, and procedures to minimize any errors. If you're looking for an AC supply store, DM Supply Source is proud to be a national provider of quality products and expert advice. Our team goes through frequent training to deliver a better experience for you so that you can deliver a better experience for your customer. Contact us today to learn more!