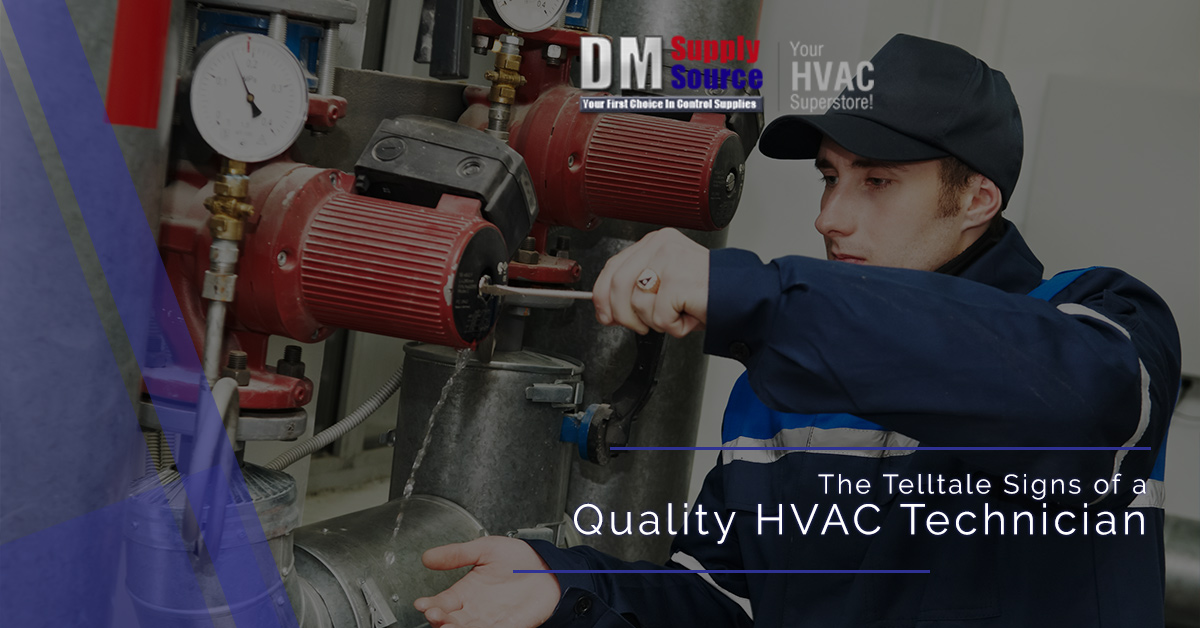 As a professional HVAC contractor, you're looking to optimize your business in order to attract more customers. Modern consumers are looking for the best HVAC products and personnel in the industry, where one negative experience can create a realm of headaches for your business. Everything from your expertise to customer service skills will help to determine whether you've made a lifelong customer or you have earned a one-star review. DM Supply Source is here to provide the expansive inventory of HVAC supplies and expertise you need to provide the best services to your customer base. We're here to provide advice, products, and reliability to keep your operations running smoothly around the clock.
Your reputation will help to determine the value of your HVAC services in addition to the amount of customers returning for business. Today, our HVAC supply house will discuss a few aspects that homeowners look for when determining how great their heating and cooling technician will be. If you're in need of quality HVAC parts online, be sure to find them in our store!
Knowledgeable Experience
Experience tells you what to do. Skill guides you on how to do it. HVAC products involve a lot of technical terms and data, and the sheer number of parts available makes it nearly impossible for those who are not professionals to find the right solution for their problem. The heating and cooling products that run through your home work in concert to provide comfort year-round. This complex system can be daunting, to say the least.
Experience gives the best HVAC technicians the skill needed to offer fast, effective results. There are thousands of ways in which the standard home heating system can break down. The longer you've been in the field providing repair and installation services, the less likely you will be surprised when an emergency occurs for a customer.
Safety-First Attitudes
The process of working with water, electricity, and gas make HVAC services a task that should only be done by professionals. Everything must be done right to ensure a safe outcome for both the technician and the family of the home. From securing your workspace from pets and children to following mandated procedures, everyone can benefit from safe practices when working with the furnace, air conditioner, and so on.
Following procedure is essential, as taking shortcuts can lead to unnecessary risks. Homeowners will take comfort in seeing that they have hired an industry professional who places their top priority on safety.

Perfect Customer Service
A major part of a technician's job is working with the customers to deliver the highest level of customer service. From how they speak to how they treat the home once inside all plays into the client's comfort level. Great customer service involves a comprehensive approach to keeping the homeowner informed and confident in the work being provided.
They say patience is a virtue, but in this industry, patience has to be a honed skill. Quality technicians will be able to keep things calm and cool under pressure, avoiding any outbursts when the equipment is winning the day. Be sure to be confident and collected when helping customers.
Parts, Parts, and more Parts
When HVAC emergency services are needed, the chances are high that a part has failed and may need replacement. It's essential when answering emergency calls to have the gear needed to offer fast, effective results to get your customer's life back on track. Failing to provide an effective solution can do a lot more harm for your reputation, as customers will be looking for a trusted source for their heating emergencies. With the thousands of HVAC parts online, it can be difficult to find what you need to be fully stocked and ready for service. It can be helpful to find a quality provider of heating and cooling supplies to keep your vehicle fully stocked at all times.
Building a quality reputation for your business is essential for the long-term success of strengthening your brand and bringing in more quality business. There are many ways that HVAC technicians can improve the experience for their clients, and having the right inventory is a major contributor. Our HVAC supply house has the well-rounded advice and comprehensive inventory needed to thrive in this competitive field. Search for the products you need or contact us today with any questions!